American Football: Freddie Pelling swaps rugby for NFL Academy
1 min read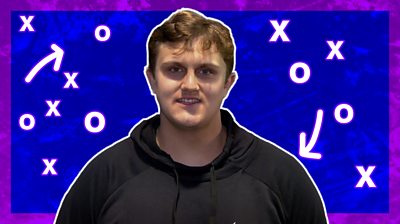 As this year's recruitment for NFL Academy opens BBC Sport meets a star of the current crop of players, Freddie Pelling, who is now preparing to play college football in the United States.
Available to UK users only.
WATCH MORE: Jackson's 'phenomenal' 48-yard rushing touchdown
READ MORE: What's it like to get a sport scholarship at a US university?