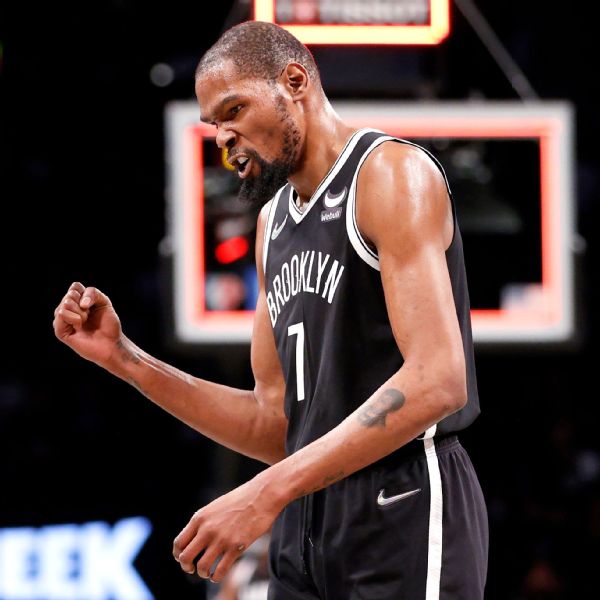 Kevin Durant is staying in Brooklyn, according to statement from Nets general manager Sean Marks.
"[Coach] Steve Nash and I, together with [governors] Joe Tsai and Clara Wu Tsai, met with Kevin Durant and Rich Kleiman in Los Angeles yesterday," Marks said in a statement. "We have agreed to move forward with our partnership. We are focusing on basketball, with one collective goal in mind: build a lasting franchise to bring a championship to Brooklyn."
Durant initially asked for a trade on June 30 and reiterated that desire in a meeting with Joe Tsai in London, sources confirmed to ESPN earlier this month. During that meeting, Durant wanted Tsai to choose between him and the brain trust of Nash and Marks.
Instead, Nash and Marks will retain their jobs, while Durant will remain in Brooklyn as the four-year, $198 million extension he signed last offseason kicks in this season.