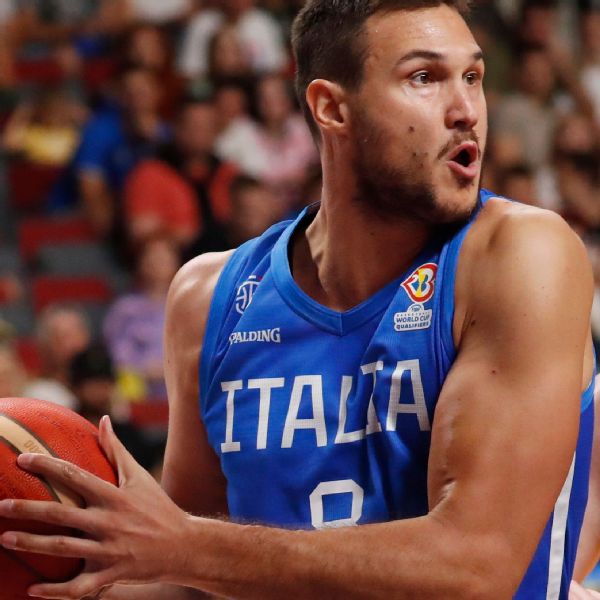 Italy forward Danilo Gallinari left a FIBA World Cup qualifying game on Saturday with a left knee injury.
The Boston Celtics veteran grabbed his knee after a bounce pass in the lane during the game against Georgia in Brescia, Italy. While play continued, he hobbled over to the sideline, holding the back of the knee as trainers rushed to his aid. He limped off to the locker room with the help of a staff member and a teammate.
Italy won the game, 91-84. Gallinari had 17 points, four rebounds and an assist in the victory.
Gallinari, 34, signed with the Celtics as a free agent through a mid-level exception and will be counted on for depth as Boston looks to return to the NBA Finals.
Spending the past two seasons with the Atlanta Hawks, Gallinari's scoring average dipped from 13.3 points to 11.7 points, though he's been a durable asset for five teams across his 12-year NBA career.
A first-round pick of the New York Knicks in 2008, Gallinari has also played for the Denver Nuggets, LA Clippers and Oklahoma City Thunder.