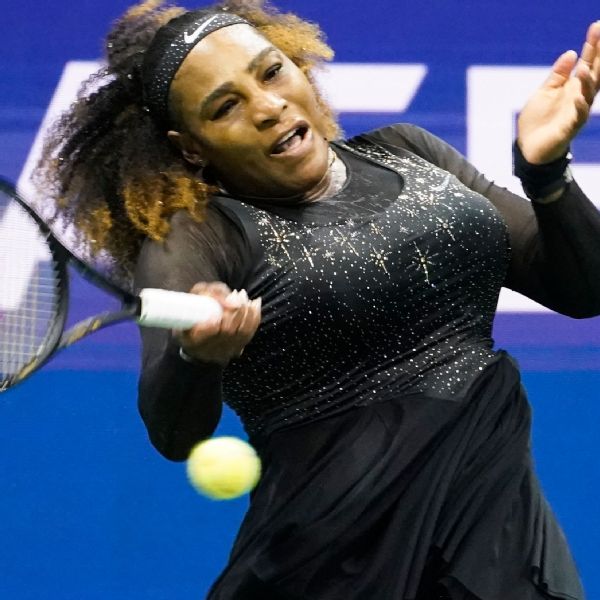 NEW YORK — Six-time US Open champion Serena Williams defeated 80th-ranked Danka Kovinic at Arthur Ashe Stadium on Monday night, 6-3, 6-3, opening what could be her last tournament with authority.
Arriving to the pre-match practice court amid cheers from bystanders at 6:20 p.m., Williams gave fans an opening night to remember, defeating an opponent who came into the match, saying she was "honored" to play in such an important event.
"It's a privilege to share the court with Serena," Kovinic said in an interview at Flushing Meadows on Friday. "I just really hope that I can show my good game. Maybe my best game."
A determined Williams, who didn't wave to the crowd during her introductory walk out onto the court, had only played four matches this year prior to the US Open, and had won only one. But with celebrities and notables throughout the stadium, Williams delivered a performance fit for this momentous summer night in New York.
Spike Lee was on the court for the coin toss, and then took a seat in the stands. Elsewhere in the crowd was former President Bill Clinton, sitting courtside with Dr. Ruth Westheimer. Gladys Knight, Queen Latifah, Mike Tyson, Martina Navratilova and Lindsey Vonn were also on hand.
Earlier this month, in writing a first-person essay for Vogue Magazine, Williams announced her tennis career was winding down, citing her desire to grow her family, and suggesting the US Open could be her final tournament.
She admitted she had mixed feelings about her next chapter and didn't even like using the word "retirement," instead opting for "evolution."
"I've been reluctant to admit to myself or anyone else that I have to move on from playing tennis," Williams wrote. "Alexis (Ohanian), my husband, and I have hardly talked about it; it's like a taboo topic. I can't even have this conversation with my mom and dad. It's like it's not real until you say it out loud.
"It comes up, I get an uncomfortable lump in my throat, and I start to cry. The only person I've really gone there with is my therapist! One thing I'm not going to do is sugarcoat this. I know that a lot of people are excited about and look forward to retiring, and I really wish I felt that way."
Kovinic watched and read from afar, at the time, not knowing she would draw Williams in New York. Once she found out, she prepared for the attention.
"Serena is an icon. If I wasn't playing her on Monday, I wouldn't have all this attention. I'm aware of that," Kovinic said last week. "So it'll be a very nice experience and, at the same moment, maybe a little bit stressful. Of course I will feel pressure. But I will try to turn it into something positive."
So did Williams.
The Associated Press contributed to this report.