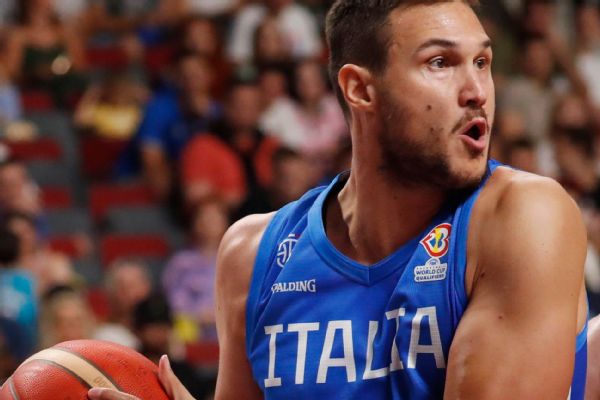 Boston Celtics forward Danilo Gallinari has been diagnosed with a torn left ACL suffered while playing for the Italian national team.
A source told ESPN's Adrian Wojnarowski that the expected recovery time is between six and 12 months and that Gallinari is determined to try to return late in the season.
Gallinari was injured Aug. 27 during a FIBA World Cup qualifying game against Georgia. The 34-year-old grabbed his knee after a bounce pass in the lane and hobbled over to the sideline, holding the back of the knee as trainers rushed to his aid. He then limped to the locker room with the help of a staff member and a teammate.
The Italian team had said last weekend that Gallinari had suffered a torn meniscus.
Gallinari had signed with the Celtics on July 12 via the midlevel exception and was being counted on for depth as Boston looks to return to the NBA Finals.
A first-round draft pick of the New York Knicks in 2008, Gallinari has averaged 15.6 points and 4.7 rebounds per game in his career while also playing for the Denver Nuggets, LA Clippers, Oklahoma City Thunder and Atlanta Hawks.