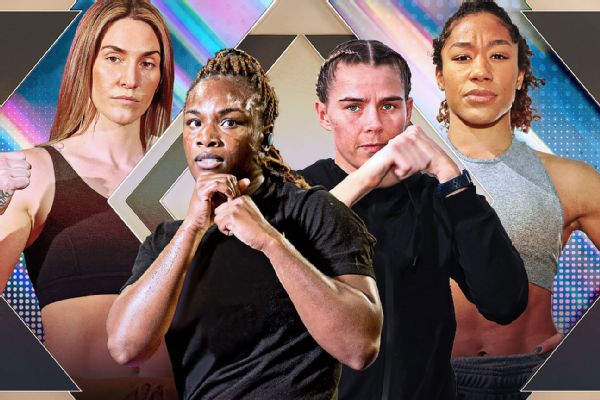 The Claressa Shields-Savannah Marshall undisputed middleweight title fight and the Mikaela Mayer-Alycia Baumgardner junior lightweight unification title bout has been officially rescheduled for Oct. 15 at the O2 Arena in London.
The fight card, which is an all-female boxing event, was initially supposed to be Sept. 10, but was postponed after the death of Queen Elizabeth II. In the postponement, a provisional date for Oct. 15 was initially given, which has now been confirmed.
The decision on the initial postponement was made by the British Boxing Board of Control.
Shields (12-0, 2 KO) and Marshall (12-0, 10 KO) last fought a decade ago when they were amateurs – Marshall giving Shields the only loss of her boxing career. Since then, Shields has won gold medals at the 2012 and 2016 Olympics and has become a multi-division world champion. It is unclear whether or not Shields will still fight in mixed martial arts on the Professional Fighters League card in November, as she was scheduled to do before the postponement of the boxing card.
Mayer (17-0, 5 KO) and Baumgardner (12-1, 7 KO) have been setting up this fight on social media for close to a year with constant sniping at one another. They'll be trying to unify their division with Mayer's WBO and IBF and Baumgardner's WBC belts on the line. The other title holder in the division is Hyun Mi Choi, who holds the WBA belt.
British Olympians-turned-pro boxers Lauren Price, Caroline Dubois and Karriss Artingstall are also on the card, as is United States Olympian-turned-pro Ginny Fuchs.