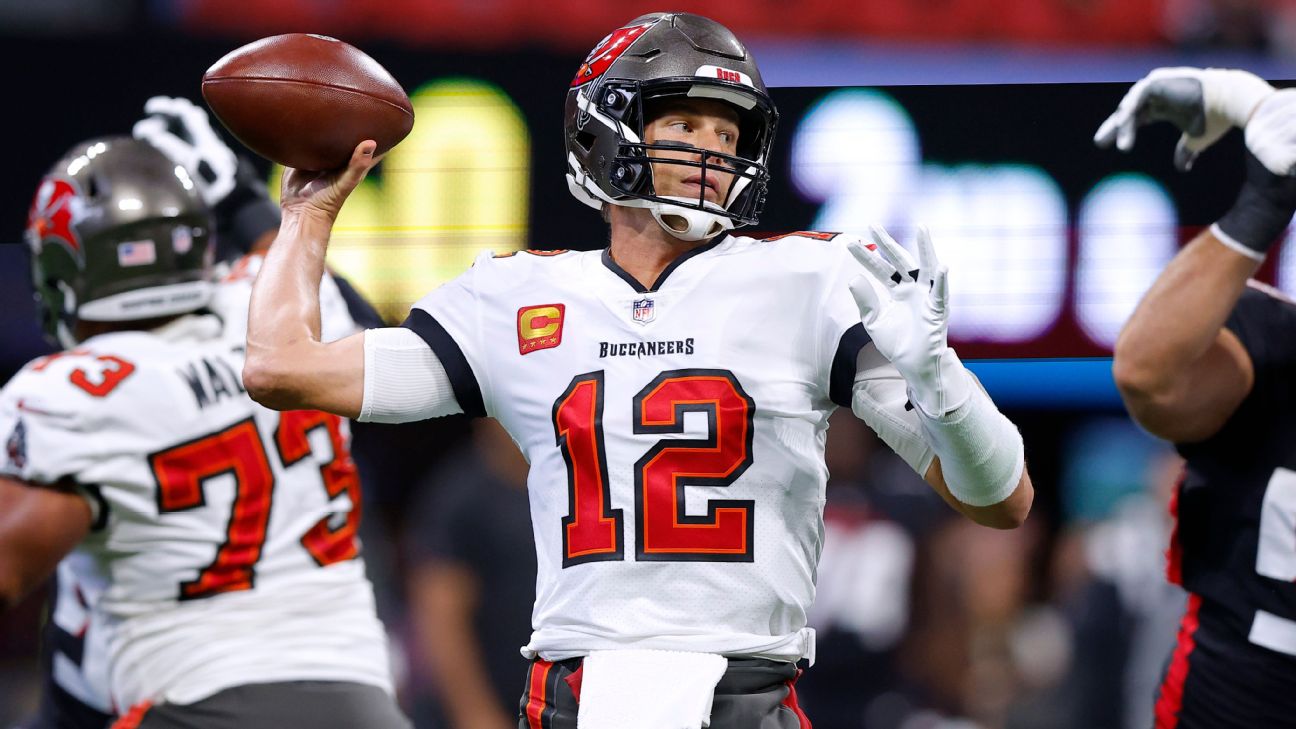 ATLANTA — It came on a simple 5-yard out throw to wide receiver Russell Gage and garnered little attention, but the significance of quarterback Tom Brady breaking yet another NFL record in his 23rd season at the age of 45 can't be overstated.
In the Tampa Bay Buccaneers' 30-17 loss to the Atlanta Falcons in their regular-season finale on Sunday, Brady broke the NFL single-season completion record — his own record — of 485 set last season, and he will finish the regular season at 490, having left the game and been replaced by backup Blaine Gabbert with four minutes to go in the second quarter.
Brady completed 13 of 17 passes for 84 yards and a touchdown, an 8-yard pass to tight end Kyle Rudolph.
He finished the season with 4,694 passing yards — sixth-most in his career — and 25 touchdowns as he gears up for his 14th consecutive postseason after leading the Buccaneers to their first-ever back-to-back division titles.
Other records Brady broke this season, after retiring for 40 days in the offseason, include most game-winning touchdown drives, which he did against the Los Angeles Rams in Week 9 with his 55th. He also became the first quarterback in NFL history to win a game in three different countries outside the U.S. in Week 10. He broke the NFL record for most fourth-quarter comebacks (44) after leading the Buccaneers back from a 13-point deficit against the New Orleans Saints in Week 13.