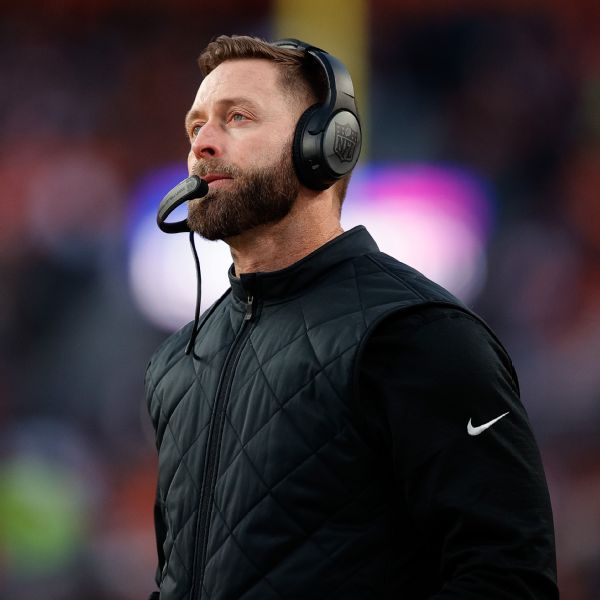 The Arizona Cardinals have fired head coach Kliff Kingsbury, sources told ESPN's Adam Schefter, 10 months after signing Kingsbury to a contract extension through the 2027 season.
The move comes a day after the Cardinals lost their season finale, 38-13, to the San Francisco 49ers, completing a 4-13 season. Kingsbury finished his Cardinals career with a record of 28-36-1.
Kingsbury was hired in January 2019, just two months after he was fired from Texas Tech, to resuscitate a fledgling offense and a struggling organization.
He experienced moderate success, leading Arizona to improved win totals in his first three seasons — from 5-10-1 in 2019 to 8-8 in 2020 and then a 2021 season in which the Cards went 11-6 and reached the playoffs. However, Kingsbury's tenure with the Cardinals was marred by late-season drop-offs, underachieving and four years of undisciplined football.
That culminated with this last season.
Although Kingsbury had to coach a team without DeAndre Hopkins for the first six games, Kyler Murray for the last five games, without tight end Zach Ertz for the last seven games and without four of the Cardinals' five starting offensive linemen for stretches this season, he was still relieved of his duties as the Cardinals set out to find their third head coach in the last six years. Despite being in existence for over 100 years, no Cardinals head coach has ever lasted longer than six years on the job.
Information from ESPN's Josh Weinfuss was used in this report.