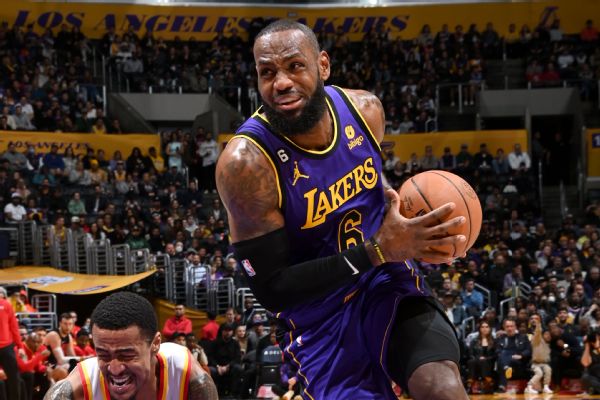 LeBron James has been ruled out of Monday's game against the Denver Nuggets with left ankle soreness, the Los Angeles Lakers announced.
James was originally listed as probable on Monday morning before being downgraded to questionable and then out later on in the day.
The news comes shortly after James was named Western Conference player of the week after averaging 35 points, 8.7 rebounds and 7.7 assists in his last three games. The 18-time All-Star has won the weekly award 66 times in his career, including on five occasions with the Lakers.
James is just 35 points away from joining Kareem Abdul-Jabbar as the only members of the NBA's 38,000-point club.
The Lakers have also been on a roll of late, winning a season-best five games in a row heading into the matchup against Denver. They've climbed to just a game out of 10th place with a 19-21 record.
Denver, meanwhile, enters Monday's game atop the Western Conference having won eight of their last 10 games.
The Associated Press contributed to this story.