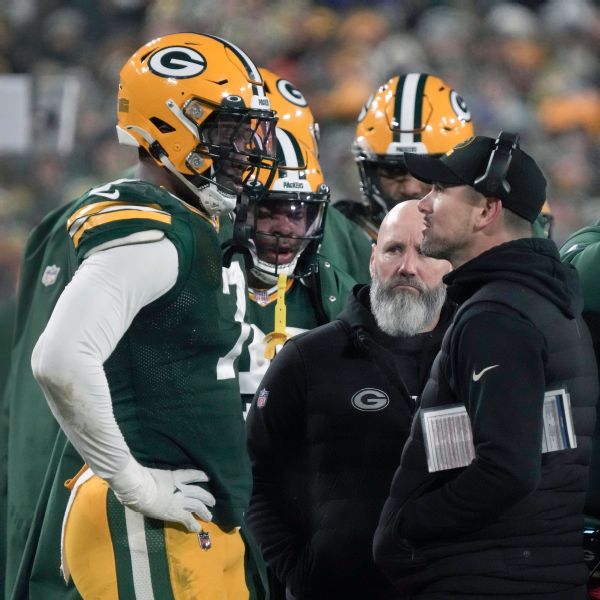 GREEN BAY, Wis. — For the second time this season, Green Bay Packers rookie linebacker Quay Walker has been ejected for unsportsmanlike conduct.
Walker was thrown out of Sunday night's regular-season finale with 7:24 left after he shoved a member of the Detroit Lions' medical staff who was tending to injured running back D'Andre Swift on the field.
On Monday, Walker tweeted an apology for his actions, writing: "I want to apologize publicly about what happened Sunday night. I reacted off of my emotions again and take full responsibility of making another stupid decision. Since then I've questioned myself on why did I do what I did when the trainer was doing his job!! I was wrong!!"
"I understand I have to face everything that comes with the decision I've made and I'm definitely paying for it now," he added and then apologized to the Lions and their entire training staff in another tweet.
It was an unpenalized forearm to the head of Swift by Packers defensive tackle Jarran Reed that caused the stoppage in play.
The penalty gave the Lions a first-and-goal at the Packers' 5-yard line. Three plays later, Lions running back Jamaal Williams scored on a 1-yard run to give Detroit a 20-16 lead with 5:55 left.
Green Bay never recovered, as Aaron Rodgers was intercepted on the ensuing possession and Detroit then moved downfield and converted a key fourth-down pass that enabled the Lions to run out the clock. The 20-16 loss prevented the Packers from getting into the playoffs in what was a win-and-get-in season finale for them.
It was the second time this season that Walker was ejected. He was tossed from the game at Buffalo on Oct. 30 when he shoved a non-uniformed player on the Bills' sideline.
"I've got a much higher standard for our players than to do silly things like that," Packers coach Matt LaFleur said after Sunday's game. "I mean, we've had a guy get ejected twice. I don't think I've ever seen that in my career, and we've got to be much more mentally tough. Any time our guys commit personal fouls I take that very personally because I think that's always a reflection of myself and the standards that we set for these players. And we've got to be better, and we've got to learn from that because that is unacceptable."
Walker is the only player since 2000 to be kicked out of a game multiple times in a single season, per ESPN Stats & Information research.