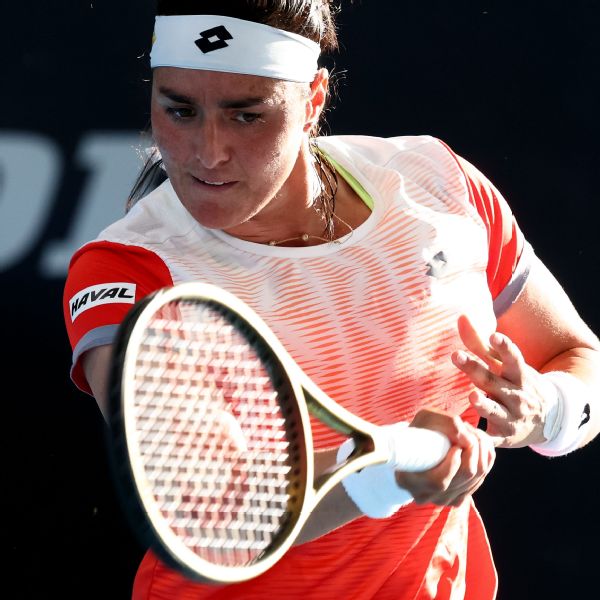 Ons Jabeur, the No. 2 ranked player in the world and last year's Wimbledon and US Open finalist, was one of eight announced as members of the inaugural player executive committee for the Professional Tennis Players Association on Tuesday.
Jabeur joins co-founders Novak Djokovic and Vasek Pospisil on the mixed gender committee, as well as Paula Badosa, John Isner, Hubert Hurkacz, Bethanie Mattek-Sands and Saisai Zheng.
"We are grateful to have this extraordinarily accomplished and diverse group of women and men serve on our first player executive committee," Ahmad Nassar, the PTPA's executive director, said in a statement. "These individuals represent some of the strongest and most passionate voices in professional tennis, and they will have a profound impact on our efforts at the PTPA to serve all players."
Djokovic and Pospisil announced the creation of the PTPA ahead of the US Open in 2020. While not a union — tennis players are independent contractors and not employees of the ATP and WTA – the duo said the goal was to represent and protect the interest of the players in a way similar to that of unions for many team sport leagues like the NBA or NFL. The initial reception to the announcement was varied. Some praised it for giving players a much-needed voice, others were critical of the lack of female inclusion and support, as well as specific details.
Djokovic and Pospisil insisted women would be included soon after.
The PTPA hired Nassar, the former president of NFL Players Inc., as its executive director in August. In an interview with ESPN last month, Nassar said he had spoken to "hundreds" of players, both male and female, since taking the position in an effort to understand their concerns and how to best address them. Nassar said creating an executive committee that was comprised of an even division of men's and women's players was one of his first priorities.
"We are all unequivocally committed to representing every player during this incredibly important time in the sport of tennis," Mattek-Sands, a five-time major doubles champion, said in a statement about the committee. "The sports entertainment environment is constantly evolving, and I have a particular focus on supporting and elevating women by aggressively pursuing and creating opportunities with a female focused approach. This too is a strong focus of the PTPA, represented by our organizational principles and for me personally. I am genuinely excited to make an impact and pioneer change."
In the same announcement on Tuesday, the PTPA announced their guiding principles, created to "protect, respect and guarantee the fundamental rights of players." The organization listed five core tenets, including obtaining a "fair share of the business of tennis and terms of participation," as well as safeguarding players from abuse and ensuring players have a say in the future structure of the sport.