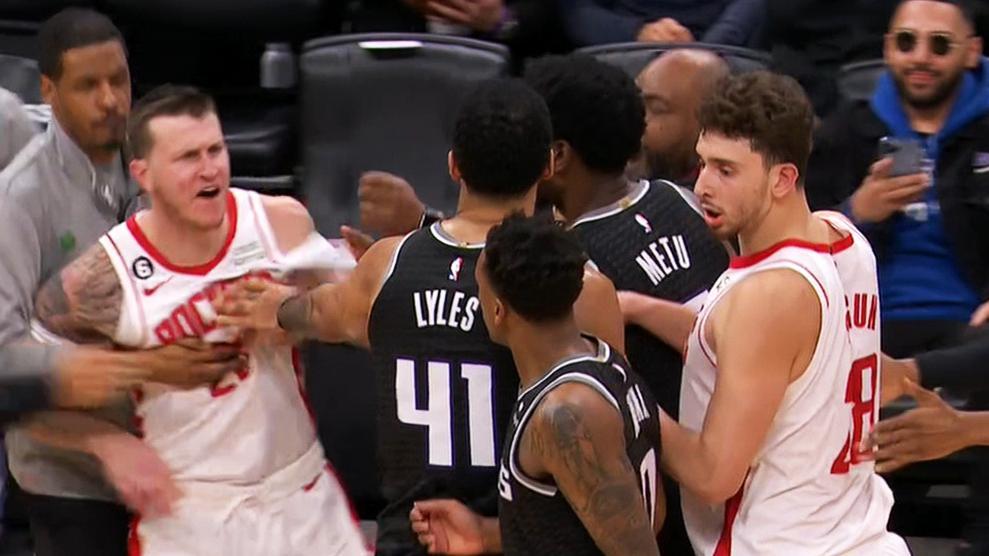 SACRAMENTO, Calif. — Domantas Sabonis recorded his fourth triple-double of the season and the Sacramento Kings beat the skidding Houston Rockets 139-114 on Friday night for their third straight win.
Sabonis finished with 19 points, a career-high 16 assists and 15 rebounds as the Kings (23-18) moved five games over .500 for the first time since 2006.
Harrison Barnes scored 27 points and De'Aaron Fox added 24.
With 11:09 left, Malik Monk, Chimezie Metu, Tari Eason and Garrison Mathews were all ejected. Monk and Mathews went face-to-face after a foul was called on Monk during a fast break.
Jalen Green scored 27 points for the Rockets (10-32), who have lost nine consecutive games and 14 of their past 15. Jabari Smith Jr. had 27 points and eight rebounds.