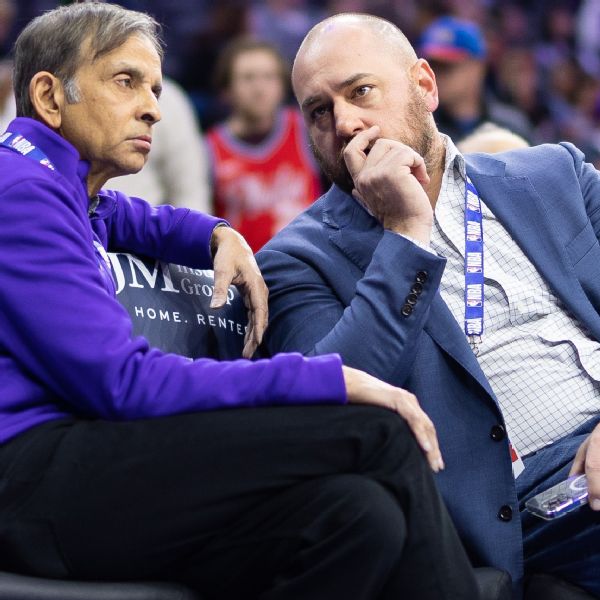 After orchestrating a remarkable franchise renaissance, Sacramento Kings general manager Monte McNair has agreed on a contract extension, sources told ESPN on Tuesday.
McNair, who had entered into the final months of his original three-year deal, has overseen the Kings (27-18) rise to third place in the Western Conference and a playoff berth that would end a 16-year postseason absence.
The Kings are also working to finalize a new contract for assistant general manager Wes Wilcox, sources said. Wilcox and McNair have worked closely together in reshaping the organization.
After arriving in Sacramento in 2020, McNair has worked with assistant GM Wes Wilcox to oversee the stabilization of a wayward organization and engineer a series of moves that have elevated the franchise into Western Conference contention.
Among them was the drafting and trading of Tyrese Haliburton for All-Star center Domantas Sabonis, the drafting of impressive rookie Keegan Murray, acquiring guard Kevin Huerter in a trade and the hiring of coach of the year candidate, Mike Brown. Another key to the Kings' revitalization: the growth of point guard De'Aaron Fox, who is an All-Star candidate in the West.
The Kings hired McNair after 13 seasons as a front office executive with the Houston Rockets, charging him with the reshaping a historically dysfunctional and underachieving franchise.
The Kings, who haven't had a winning season since 2005-2006, are averaging 120.3 points — most in the NBA. That would be the most points per game of any team in the NBA since the San Antonio Spurs and Denver Nuggets in 1983-1984, according to ESPN Stats & Information research.
The Kings have also had two separate six game winning streaks this season — something they hadn't done once between 2005-2006 to 2021-2002, according to ESPN Stats & Information research.
Sacramento will host the Toronto Raptors on Wednesday.